Current Staff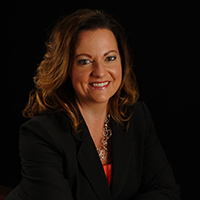 Bridgett Willey
Director for Allied Health Education and Career Pathways at UW Health
Bridgett Willey, PhD, RDMS, RVT, RDCS, RT(R) is the founder of HOPE and Director of the Allied Health Education and Career Pathways Department at UW Health. She is also the Program Director of the University of Wisconsin Hospital & Clinics (UWHC) School of Diagnostic Medical Sonography (DMS), and is the primary research sonographer for the ablation lab. Bridgett has extensive experience in healthcare and leadership and has been in this field for close to 20 years. She has a strong passion to help make all healthcare providers more culturally sensitive and to diversify the healthcare workforce. Her passion and dedication to HOPE is contagious and she inspires all that work with her.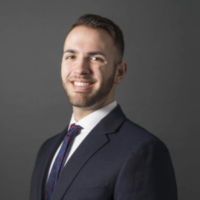 Marshall Behringer
Program Manager, Youth and Nonclinical Apprenticeships
It is with great excitement and enthusiasm that Marshall Behringer joins the UW Health Career Pathways team. Marshall is the newest member of the Career Pathways team at UW Health. He earned his B.S. in Secondary Education from UW Madison in 2012 then worked for an educational video game studio called Filament Games for 4 years. He moved on to the Greater Madison Chamber of Commerce, where he built connections between the Greater Madison business community and the Madison school district to help all kids learn about the various career paths their lives could follow. Now, as Program Manager, his focus is on continuing to grow UW Health's work in career pathways development and making a difference in kids' lives. Marshall grew up in central Wisconsin but has lived in Madison for a decade.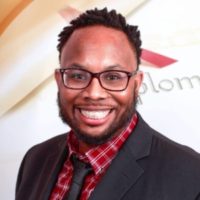 Charles Payne
UW Health Career Pathways Coordinator
Charles is beyond humbled to have this opportunity to support people of all ages and different stages of life. His education has played a vital role in developing who he is today. After graduating from Lansing (MI) Public Schools, He went on to receive a B.S. in Education from Central Michigan University and an M. Ed in Counseling from Northern Arizona University. Before coming to UW Health, he served as a high school science and math teacher. He has also worked as a student affairs professional, admissions counselor, and research assistant in higher education.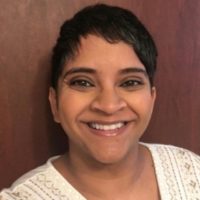 Archana (Chana) Huxley
UW Health Career Pathways Coordinator
It is with great excitement and enthusiasm that Archana (Chana) Huxley joins the Career Pathways team at UW Health. She received her B.S. in Anthropology from MSU- Mankato (MN). After this, she traveled to Greece earning her TEFL (Teaching English as a Foreign Language) certification. She furthered her teaching experience by teaching English in South Korea. She began working with UW Health in 2012 in the Sterile Processing Department. After leaving UW, she continued her healthcare interest, traveling between 45+ clinics, teaching the importance of infection control, safety, and sterile processing. Chana is thrilled about her return to UW Health. Chana grew up in Madison and is honored at the opportunity to work with the community and city that helped shape who she is today.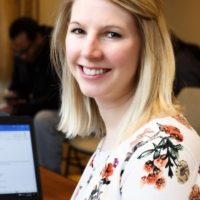 Amanda Vermeulen
UW Health Career Pathways Coordinator
Amanda has 10 years' experience as a Certified Child Life Specialist, an Allied Health Career, and recently transferred from Child Life work at the American Family Children's Hospital to the Career Pathways Department at UW-Health. Amanda obtained a graduate degree in Education- professional leadership from Edgewood College and bachelor's degree in Psychology- child development from University of Wisconsin- Eau Claire. Amanda is excited about joining this impactful and innovative team and applying her knowledge of partnering with youth in the medical setting. She looks forward to learning about the community programs surrounding the greater Madison area and supporting the next generation of diverse clinical healthcare workers.
HOPE Alumni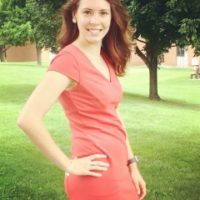 Kelsey Harker
UW Health Career Pathways Partner & Advocate
It was with great excitement and enthusiasm that Kelsey Harker joined the UW Health Career Pathways team. An alumnus of UW Madison and our INROADS intern program she brought so much insight and knowledge. She was a Center of Educational Opportunity (TRIO) scholar here at UW Madison from Milwaukee who received her bachelor of science degree in Human Development and Family Studies and Spanish with a double minor. Always humbled and hungry to learn more, give back to the community, and make lasting impacts with those she works with – we loved having her on our team!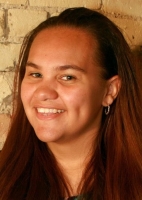 Veronica Cox
UW Health Career Pathways Partner & Advocate
Veronica began working with the HOPE Program in June 2015. Veronica graduated from the University of Wisconsin- Madison in Spring of 2015 with a BBA with an interest in Health Care. Veronica supported the efforts of the HOPE Program and helped organize and facilitate the HOPE Sessions. Veronica also worked with the HOPE participants that participated in summer internships at UW Health. Veronica was very passionate about working with students and helping them pave their way to successful careers.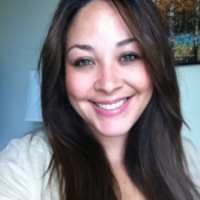 Danielle Yancey
UW Health Career Pathways Partner & Advocate
Danielle brought over ten years of experience working with underserved populations and Tribal communities across Wisconsin in education, youth engagement and pre-college programming as well as community and workforce development. Danielle graduated from UW-Madison with degrees in social welfare and women's studies and MS in urban planning. She is excited about bringing her experience to UW Health to support career pathways for future healthcare professionals.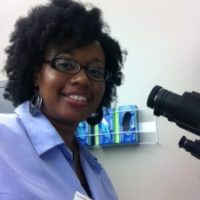 Beverly Hutcherson
UW Health Career Pathways Partner & Advocate
As a trained Reproductive Biologist, Beverly sought to apply her knowledge in a community education format, to that end she served as a Health Promoter with Planned Parenthood of WI. Committed to uplifting and empowering her community she conducts a variety of motivational speaking and Conscious Parenting workshops. Having navigated a variety of science, outreach, and allied health care positions, she was excited to share her experiences in supporting the next generation of clinical health care workers.